Have you ever heard of Story Cubes? If you haven't I highly recommend finding a set ( or two) for your classroom. Later on I'll post a picture and but here is a link to where you can find them online.
I found this gem a few years ago at a store when they were closing and have used them for everything but the game the game on the box.  Basically, they are dice with images instead of dots. I have renames them "spark cubes" because they spark ideas.
Some ideas for these cubes can be sparking creative writing, bell ringers, or a station for ELA.
I made a lesson to help students understand verbs using movement. Students were placed in groups of three or four and each group was given 1-2 cube. They had to roll the cube then draw and write what they thought the image was on a paper. After that, they were asked to collaboratively write a 3-5 sentence story with VERBS (action words) and act or dance it out. They were asked to share this with one other group as I wandered around to observe and assess.
The stories were all unique and the students had fun. These spark cubes are a great creative tool and I would recommend them as a tool for your classroom.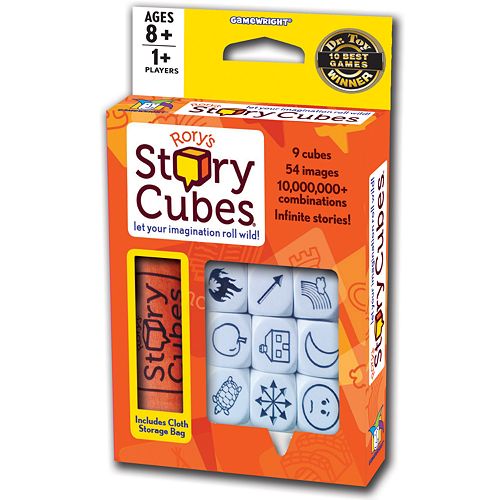 Learn and Grow!
-Miss. Moriah-